Origin & The Growth Story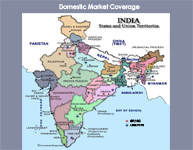 The modern tubes and pipes industry in India owes it origin to the grand vision Shri B C Jindal. The seed was sown with the incorporation of Jindal (India) Limited on the auspicious day of Makar Sankranti, 14 January 1952.
The Growth Story of Jindal India can be divided in five phases:
PHASE I ( SETTING UP OF BLACK AND GALVANIZED PIPE UNIT )
The Company started its operation in the district of Howrah, West Bengal, India, by manufacturing pipe fittings, bends and sockets etc. Gradually, the Company established a unit for producing steel pipes and tubes with installed capacity of 5000 MTPA. During that period the main thrust was to utilize the country's natural resources by developing Agriculture, Mining and Iron and Steel Industries. Within a short span of time, the Company with its quality product captured a good share in the market and gradually its capacity was increased up to 160000 MTPA. It is one of the largest manufacturing units of ERW/HFW Black and Galvanized Steel Tubes from ½" to 10" confirming the National and International Standards and the units are accredited with ISO 9001-2008.
PHASE II ( SETTING UP OF COLD ROLLED MILL(C.R MILL) AND CONTINOUS GALVANIZED LINE [CGL] UNIT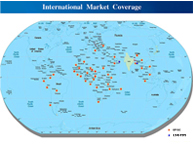 In 1993, the Company diversified its activities by setting up a unit for manufacturing of narrow width Cold Rolled Strips with installed capacities of 10000 MTPA. In view of further expansion programmed in the same field, the company set up a state-of-the-art plant for manufacturing wider width Cold Rolled Strips and Galvanized Plain/Corrugated Sheets in 1998 at Jangalpur in the district of Howrah to meet the Domestic and International demand with the installed capacities was 40000 MTPA. Gradually, their capacity was increased up to 350000 MTPA. Under the said expansion plan, the Company installed 2 nos of modern 6 HI C.R. Mill and 2 nos of Galvanizing line of higher standards. At present the Company's Cold Rolled and Galvanized Sheets are accepted and appreciated through out the world.
PHASE III ( SETTING UP OF LINE PIPE UNIT )
Keeping expansion as our approach to continuous growth, the Company made further successful expansion in 2008 by setting up another unit for manufacturing Line Pipe including a Coating Plant for size up to 20" Outside Diameter with a production capacity of 240000 MTPA at Jangalpur.The machinery for the unit has been processed from Japan.The Company is licensed and authorized to use API 5L monogram for its pipe used in Hydro-Carbon Sector.
PHASE IV ( SETTING UP OF ALUMINIUM FOIL MILL )
After achieving a story foot hold in steel sector, the Company enlarged its horizon by entering into Aluminium business as well.Aluminium Foil Rolling mills where bare Aluminium Foil is produced by rolling foil stock.Jindal India is the only unit in India capable of producing Foil upto 6 micron.Compan is now in the process of putting another mill which will enable it to go upto 4 micron Aluminium foil production.
PHASE V ( SETTING UP OF ALUMINIUM ZINC AND COLOR COATING UNIT)
Keeping in view the changing product preference, Jindal India has commissioned the zinc coating line of installed capacities of 180000 T/Mr and a color coating line with installed capacity of 10000 T/Mr in the year 2018-19 at Ranihati, Howrah India within a short span,the products have been well accepted accross all geographies and Industries. The lines have been supplied by CMI, India a leader in processing technology. In this phase we have added capacities to make crash barrier rolled sections and poles.
Installed Capacities:
| UNIT I | PRODUCTION CAPACITIES (MTPA) |
| --- | --- |
| Unit I – Black & Galvanized Pipe | 160000 |
| Unit II – Cold Rolled Mill | 350000 |
| Unit III – Line Pipe | 240000 |
| Unit IV – Aluminium Foil | 15000 |
| Unit V – Aluminium Zinc Line | 180000 |
| Unit V – Color Coating Line | 100000 |